News
Nepal - Alone between heaven and earth
Please see german version, also.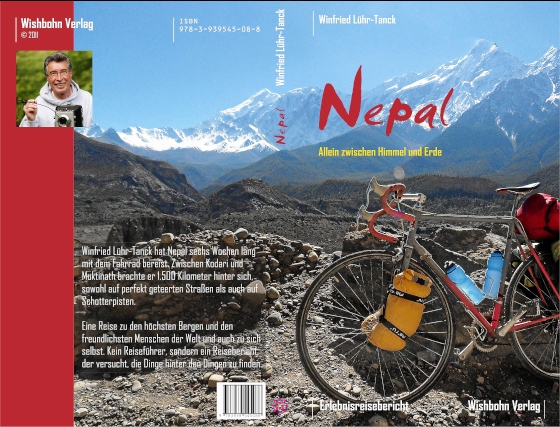 February 2011, just now my first book is published. Sorry, it is available in German only.
With the link "book" you can switch to the German part of the website. There you will find more information and the order form "bestellen". PayPal is available. The direct way to the order form is here "order"
Worldwide shipping is no problem, for 3 € only.
Slide Show Nepal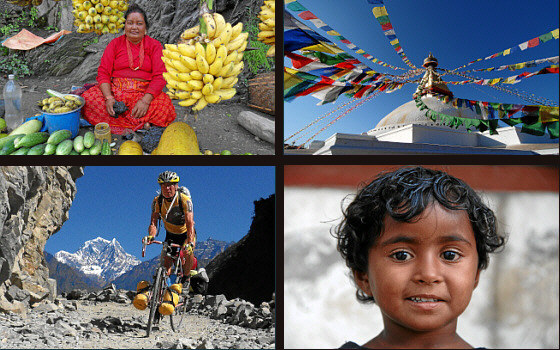 Right now I spend every spare minute on the production of a slide show on my travel to Nepal in October 2009.
More precisely there will be two shows, one will be about the adventure of Nepal, according to my bicycle tour of six weeks and the other will be about the people and the culture of Nepal.
The premiere of the presentation will be on October 24, 2010 in Gluecksburg. The second presentation will be on February 10, 2011.
At first the journey through Nepal brought me from Kathmandu via Bhaktapur and Dhulikhel to Kodari near the border to Tibet. My original plan to cycle up to Lhasa was crushed by a short-termed modification of the entry policy for Tibet . Because of suspected excesses in the course of the festival of the 60 th anniversary of the People´s Republic of China on October 1 st , 2009, the border was at first closed for 14 days. After this period a guide beside the permit and the visa was requested to enter Tibet as a tourist. I didn´t like that fact. The idea of beeing followed by a chinese escort in a car infront or behind me made me sick.
That was why I turned back and drove westwards in five day etaps to Pokhara, one of the most beautiful places of the world. From there I continued to the Anapurna region, which turned out to be a magnificent journey, with the friendliest people I ever met and with landscapes which are closer to heaven than to earth. Somebody who has ever sat in the Anapurna Lodge in Kagbeni by casting a glance over the valley, with grainfields in 3000 metres of altitude and over all the Anapurna shining in the sun, will instantly agree.